The perfect choice to get a first taste of the advantages from a high quality coating for your vehicle.

GYEON Q2 CANCOAT is an advanced quartz coating that simultaneously protects and enhances the appearance of automotive paint by using the latest in low volatile content silicon (Si) technology to lay down a film of siloxane polymers that condense rapidly to form an SiO2 coating that bonds to painted surfaces at the molecular level.
As a result of being coated with a smooth, dense layer of SiO2, treated surfaces become naturally water hating (hydrophobic), which causes rainfall and rinse water to bead up and roll off very quickly. This extreme beading not only looks good, but also tends to pick up and carry away fresh contaminants, which makes routine washing easier and safer as a result.
In addition to these benefits, GYEON Q2 CANCOAT also provides excellent protection against bird droppings, bug splatter, road salt and harmful UV radiation for up to 12 months at a time with proper care, even on daily drivers. It is virtually impervious to cleaning chemicals and pressure washing, and once fully cured can only be removed by machine polishing.
Lastly, like the other quartz coating in the GYEON range, it delivers knockout looks characterised by a strong jetting effect and excellent reflectivity and gloss. Together with our detailing options below, you can expect extremely fine aesthetics and a very deep shine with a significant darkening effect that enhances the gloss and depth of dark coloured paints, while adding a smooth deep finish to lighter ones.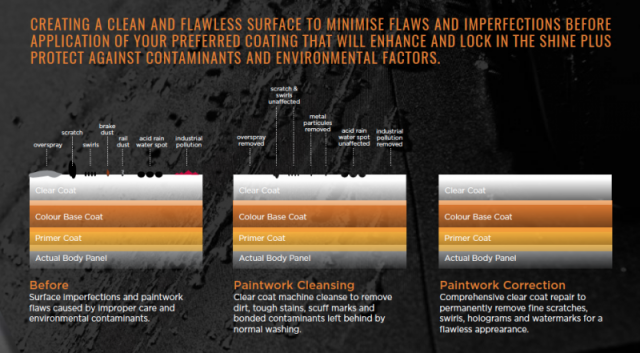 GYEON CANCOAT is offered with 2 detailing service packages:
Stage 1 Paintwork Cleansing starting at RM650 for a Compact Vehicle
Stage 2 Paintwork Correction starting at RM1500 for a Compact Vehicle
Comments
comments