The brand new year gives us the perfect reason, divine opportunity or well-deserved kick in the butt (depending on how you look at life..) to get our act together and start treating our vehicle with the kind of care and respect it deserves. Here are a few simple things you can do right away to start off the year with renewed vigour and get some loving in return.
1. Repair and respray your dented doors or scratched up bumper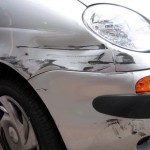 Driving around the crazy traffic of KL city this past year could have wreaked havoc on your vehicle. Chances are, you've had your share of nicks and bumps on the roads that left your car looking sullenly beat up. If the damage was bad enough, visiting your neighbourhood detailing studio likely won't help much. In cases like this, you'd need to spend a fair bit more to have the damage repaired and restored to its original condition. Since the entire process typically requires close to a week's worth of work in the workshop, this is an area where you wouldn't want to scrimp if you can help it.
Because when not done correctly, your repainted door may look a shade different from the rest of your car or you'll find the shoddy workmanship not holding up to the test of time. This spoils the overall aesthetics and wastes your hard earned money when the cheap repair starts to disintegrate eventually. RV Sprayworks takes extra precaution with proper quality control measures in place to provide professional custom bodyworks and spray services with an impeccably high finish.
2. Recover deep and flawless appearance of your paintwork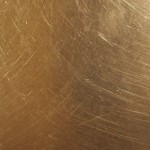 Fine lines, discolouration and a dull complexion are truly the bane of every discerning car owner. Similar to the signs of ageing on one's face or body, these aesthetic flaws are inflicted upon your vehicle's body through many of the same problematic things. Harsh chemicals, environmental pollutants, the wrong cleaning equipment or improper techniques, the bad, bad sun and many more. When left out to fend for itself, your car inevitably suffers in silence until you start to take notice and come to its rescue.
Our Paintwork Correction processes are designed to obliterate surface wear and tear to rejuvenate the entire appearance of your vehicle in just one or two days. In the event of more severe damage, you will probably need to go for the full-service repair in order to get a lasting and satisfying outcome. But if you're on a budget, this complete detailing service will certainly minimise the blemish dramatically. With packages starting from as low as RM750, we have a wide selection of options to suit your individual needs and requirements.
3. Refurbish your rims to get rid of unsightly curb rash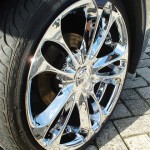 You might have heard fashion stylists preaching that our shoes are often the very first thing noticed whenever you meet somebody — so always keep them clean and shiny. We feel like the same applies to our cars; only difference is, they come in a pair of twos and you've got no choice besides black rubber soles. When you hit the curb while parking or squeezing through too tight a corner, your fancy sports rims are guaranteed to be permanently scarred. And believe us, a scraped up wheel looks as bad as it sounds when metal hits concrete.
You could try to ignore it for awhile, or a temporary cheat solution would be to maybe switch it around to the back so you don't see it so much. And when you can't take it anymore, send it in to us for a complete refurbishment and we promise that it'll look virtually brand new like before after a couple of days. Did you also know that if you wanted, you may also choose to have your rims recoloured to a custom finish of your choice?
4. Clean out the inner cabin for a brand new feeling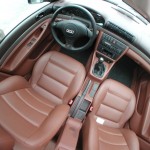 Your vehicle's interior is subjected to daily wear and tear and constantly neglected despite passengers spending most of their time deep within the comforts of it. Unlike the inside of your home which has many more times the square footage, the inner cabin of your vehicle is prone to constant and repetitive traffic that drags in more dirt each time you move in and out.
Interior detailing is a process that thoroughly decontaminates, protects and restores your car from the inside out. During this process, the dashboard, door panels and wooden, plastic or leather trims are properly cleaned with special protectants applied to prevent cracking and fading. Using high quality products and specialised equipment, the fabric or leather seats are deep-cleansed and conditioned to a brand-new, pristine finish. This simple but important service is completed in less than a day and can very well be the best gift you buy yourself this holiday season.
5. Upgrade your car care routine by joining the RV Auto Bath Club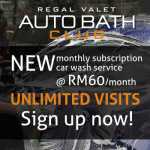 The little injury marks left on your car week after week from improper routine maintenance usually lead to deeper damage over time. Unless you've got all the right products and tools handy, going the DIY route can be both expensive and time consuming. Take advantage of this car wash programme which allows you to come by for a professional wash whenever you want, as many times as you like.
Choose from the various plans available with the Single plan for one car starting at RM60 per month. Our car wash uses only quality pH-neutral shampoo that keeps your car in good condition without harming the environment. Click on the side banner on the right to proceed to the checkout page and start enjoying a better experience in 2016. From now until New Year's day, enter coupon code XMAS2015 to get free joining fee when you sign up.
Comments
comments