Our promotions are usually offered during key festive seasons throughout the year. Please keep up-to-date by subscribing to our mailing list or checking our FB page from time to time.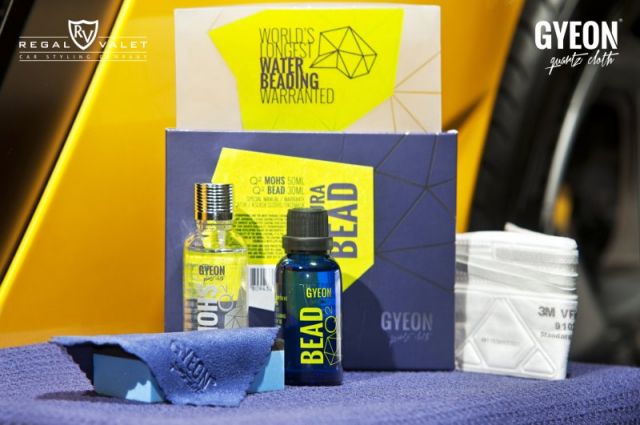 LIMITED 50% SPECIAL LAUNCHING OFFER
ADVANCED PAINTWORK CORRECTION + Q2 DURABEAD: The Ultimate Hydrophobic Coating by GYEON quartz
ENJOY GREAT BENEFITS:
⏩ Spectacular long-lasting surface water beading effect
⏩ Extreme hydrophobicity with high water contact angle of 120°
⏩ Beads water for longer than any other coating in the world today
⏩ Exceeds all known standards in self-cleaning abilities
⏩ One of the most anti-static products for automotive paint
⏩ Substantially harder and more durable than rival products
As reviewed by Polished Bliss UK:
"The state-of-the-art in quartz coating technology that simultaneously protects and enhances the appearance of automotive paint. It is significantly more advanced than rival products, offering more scratch resistance and the longest lasting beading of any coating available today."
http://www.polishedbliss.co.uk/acatalog/gyeon-q2-durabead-set.html
To secure your spot today, enter your details at: http://goo.gl/forms/SIdwo1sOSu
For further enquiries and price estimates for your specific car category, please call our customer hotline 1-700-81-7569.
Check out some of our latest cars coated with GYEON Q2 DURABEAD below: