GYEON Quartz Q2 DuraBead ceramic coating on the latest GT3 RS
Our most recent object of affection is distinctly muscular in appearance; its measured aggression inescapable from all angles of approach. Powered by a 4.0-litre flat-six engine with 368 kW (500 hp) and 460 Nm (338 lb-ft) of torque, the new 2015 Porsche 911 GT3 RS is well primed to win track accolades across the board for both style and performance in years to come. Through legendary engineering advancements plus marked improvements in aerodynamics and handling, hang on tight because you'll be rocketing from standstill to 60 mph in just a fraction over 3 seconds and lapping up the circuit in unmistakeable fashion with surreal traction.
While its external aesthetics might leave one standing indefinitely awestruck, you must soon step inside the enveloping cocoon to marvel at its high-precision craftsmanship and exacting details evident on every surface and across every component. Without a doubt, the elegantly sporty and functional interior meticulously assembled with touches of leather, Alcantara, carbon and microfibre will have you raring to go ballistic on your extended race tracking sessions.
For a wild and intense supercar (hypercar if you will) at a very rich RM1.75mil price tag where driver requirements are high and expectations tend to live notches above its lesser brethren, there can only be one most logical solution when it comes to the choice of a superior paint protection system: the GYEON Quartz Q2 DuraBead ceramic coating augmented by the XPEL protective film on frontal surfaces most prone to stone chips damage.
GYEON Quartz Coating: Q2 DuraBead with world's longest lasting water beading effects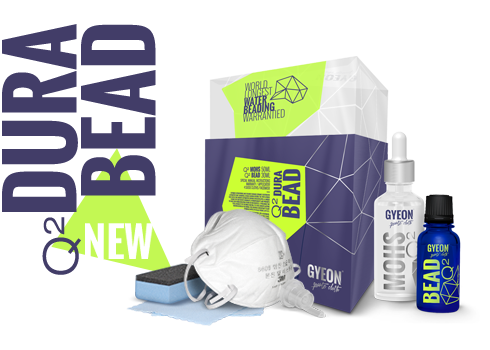 This range-topping SiO2-based quartz coating system consists of the award-winning Q2 MOHS base-coat and the Q2 BEAD top-coat working synergistically together to deliver arguably the best performance in shine, protection and durability available anywhere today. Not only are GYEON coatings tested and certified by the world's two leading verification agencies — SGS and KTR — many of its specialist products were also rated amongst the best by serious enthusiasts and professional detailers in every Detailing World Product Awards in recent years. To put it mildly, this gives unique credence to all the positive testimonials and reviews with regards to the superior quality and incredible value that you will find with these products; undoubtedly proven in the lab and through real life applications.
Comments
comments