Book our limited GYEON Quartz car coating deals today to rock CNY in true festive style
Hey friends, to celebrate the Lunar New Year, we have come up with some fantastic car coating deals especially for you. We hope that these brand new packages available for a limited period only will turn around the current state of your vehicle so that all imperfections and unsightly blemishes are ceremoniously left behind for good. Just in time for the holidays and your whirlwind excursions!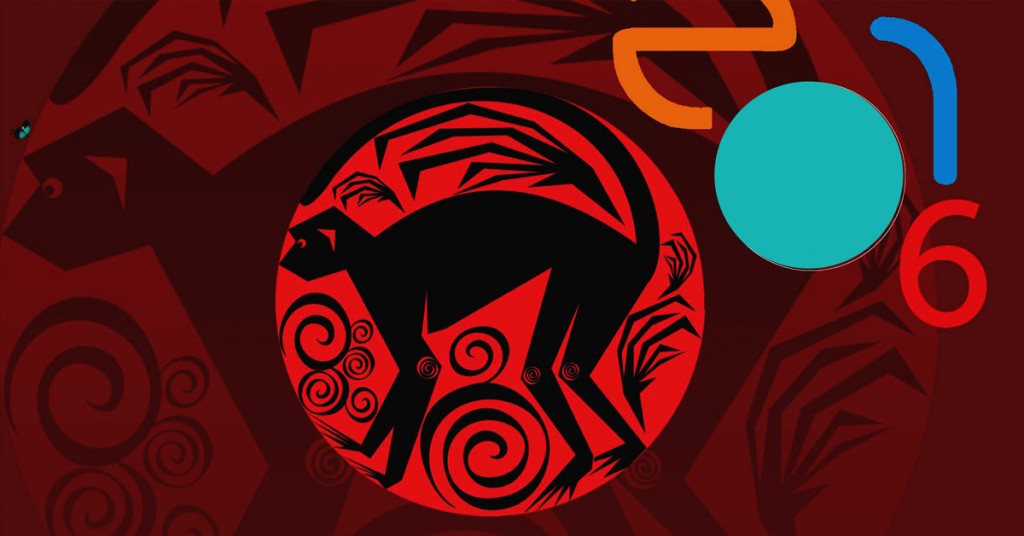 Upon achieving a pristine looking paintwork, you then want get the most out of it by putting on some of the very best ceramic quartz protection that's available in the market today by GYEON Quartz.
Used by top detailers around the world, and just recently appointed by the Ferrari Club of America as their official car care partner, this internationally award-winning brand will deliver results guaranteed to impress and wow everyone you come across this festive season. And if they do ask, please tell them about RV's festive car coating deals as they run all the way through 29 February 2016!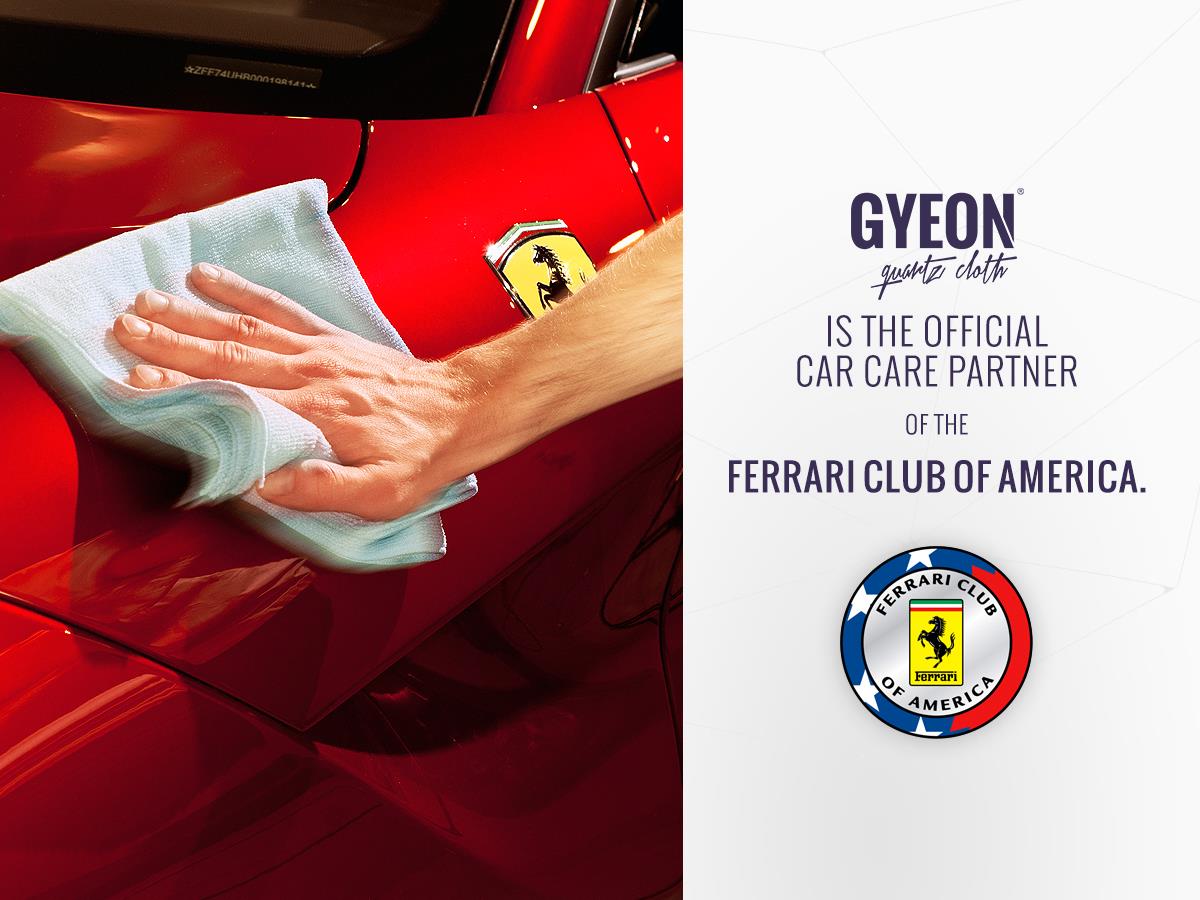 So feel free to look through the special offers below and choose the professional GYEON package that suits you best. They're all tailored to provide superior shine and advanced protection for your entire vehicle for many years to come.
What's more.. the first 20 bookings for these car coating deals through our customer line 1-700-81-7569 or FB page will receive a complimentary session of AktivCare worth over RM300 that can be used within a year to keep your car in brand new condition. Why the need for regular maintenance after spending so much money on a high quality coating, you wonder? Check out our recent FAQ post covering commonly asked questions about our coating services.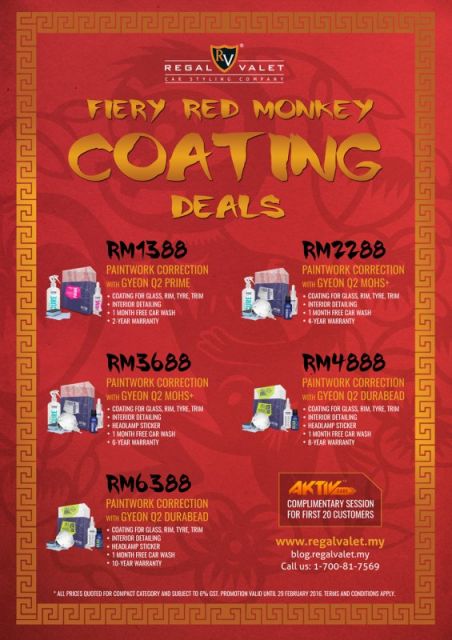 Comments
comments