Extreme Interior Detailing gets to the deepest recesses and hidden spaces to ensure 100% deep cleanse and conditioning of your vehicle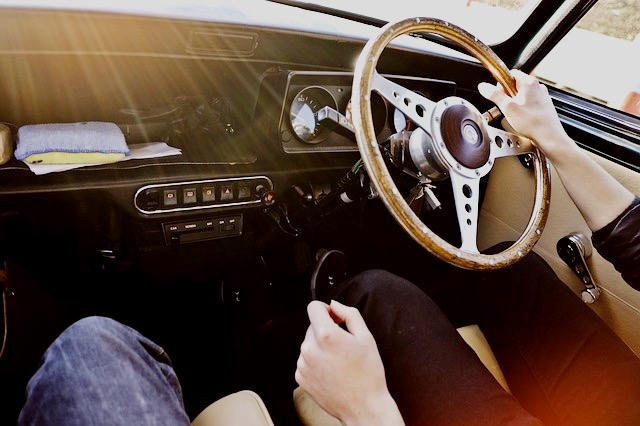 Your car may look shiny and fine on the outside, but it's your snazzy inner cabin that will get you groovin' to the music.
This private and intimate space is also what keeps you sane in morning traffic, and sets the mood while you're out schmoozing your hot new date — but only if it's kept in clean and immaculate condition.
Easier said than done as we've known people to treat their cars as their travelling wardrobe, shoe cabinet, or secret attic! Well that's all got to change if you're going to create the right impression for your passengers. Another solution? Become a part-time Uber driver so that you'll really be motivated to keep things in order just to earn the much-coveted 5-star rating every time.
So we're all back from the long Raya break and our cars must be telling tales of us having a little too much fun; or showing signs of our careless abandon during the long road trips — wailing baby and tiny crew in tow.
Food crumbs, stains and litter on the surface can be removed without too much trouble but over time, dirt and grime seeps through the cracks and settles in forever. When you get the occasional whiff of something unpleasant in your car, it signals the time to send your vehicle for a session of Interior Detailing to revive and protect the inner cabin, upholstery, leather and trim for a renewed, pristine finish.
Taking things one step further, our Extreme version of this service goes to the extent of completely removing the seats so that we have full access to every crevice of your interior for a more thorough cleaning. Nothing will survive the scrutiny of our team of Dirt Busters that's for sure!
Seats are carefully removed to expose the hidden parts of the vehicle before comprehensive work is done:
As you can tell, this Honda Insight has benefitted from a session of the Extreme Interior Detailing. Things certainly look and smell brand new:
Please give us a call at 1700-81-7569 to arrange for a session of Extreme Interior Detailing starting at RM1000. For the rest of this month only, customers will also receive a complimentary WURTH Quick Fresh Silver treatment that eliminates odour and prevents the build-up of bacteria and fungi inside your vehicle.
Comments
comments